Dodge Charger: ANDROID AUTO™ & APPLE CARPLAY® — IF EQUIPPED / Android Auto™
Use this QR code to access your digital experience.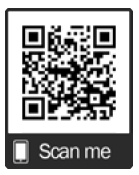 Android Auto™ is a feature of your Uconnect system, and your Android™ 5.0 or higher powered smartphone with a data plan, that allows you to project your smartphone and a number of its apps onto the touchscreen radio display. Android Auto™ brings you useful information, and organizes it into simple cards that appear just when they are needed. Android Auto™ can be used with speech technology, the steering wheel controls, the knobs and buttons on your radio faceplate, and the radio display's touchscreen to control many of your apps. To use Android Auto™, perform the following procedure:
NOTE:
Feature availability depends on your carrier and mobile phone manufacturer. Some Android Auto™ features may or may not be available in every region and/or language.
Download the Android Auto™ app from the Google Play store on your Android™-powered smartphone.
Connect your Android™-powered smartphone to one of the media USB ports in your vehicle. If the Android Auto™ app was not downloaded, the first time you plug your device in the app begins to download. Your vehicle should be in PARK the first time you use the app.

NOTE:

Be sure to use the factory-provided USB cable that came with your phone, as aftermarket cables may not work.

NOTE:

To use Android Auto™, make sure you are in an area with cellular coverage. Android Auto™ may use cellular data and your cellular coverage is shown in the upper right corner of the radio screen. Data plan rates apply.

Once the device is connected and recognized, the Phone icon on the drag & drop menu bar changes to the Android Auto™ icon.
NOTE:
Android Auto™ is set to launch immediately once a compatible device is connected. You can also launch it by pressing the Android Auto™ icon on the touchscreen.
Once Android Auto™ is up and running on your Uconnect system, the following features can be utilized using your smartphone's data plan:
Google Maps™ for navigation
Google Play Music, Spotify, iHeart Radio, etc. for music
Hands-free calling and texting for communi- cation
Various compatible apps
Push and hold the Voice Recognition (VR) button on the steering wheel until the beep or tap the Microphone icon to ask Google to take you to a desired destination by voice...
Other information:
When selected, this screen displays all four G-Force values as well as steering angle. When G-Force is selected, the following features will be available: Vehicle Speed:Measures the current speed of the vehicle in either mph or km/h, starting at zero with no maximum value...
Setting The Following Distance In ACC The specified following distance for ACC can be set by varying the distance setting between four bars (longest), three bars (long), two bars (medium) and one bar (short). Using this distance setting and the vehicle speed, ACC calculates and sets the distance to the vehicle ahead...