Dodge Charger: Tires — General Information / Tread Wear Indicators
Tread wear indicators are in the original equipment tires to help you in determining when your tires should be replaced.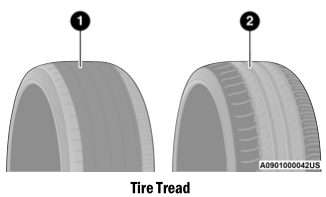 Worn Tire
New Tire
These indicators are molded into the bottom of the tread grooves. They will appear as bands when the tread depth becomes a 1/16 of an inch (1.6 mm). When the tread is worn to the tread wear indicators, the tire should be replaced.
Categories
The glove compartment is located on the passenger side of the instrument panel.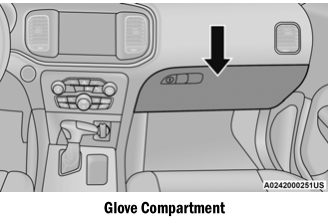 To open the glove compartment, pull the release handle.
WARNING!
Do not operate this vehicle with a glove compartment in the open position. Driving with the glove compartment open may result in injury in a collision.
Copyright © 2023 www.docharger.org