Dodge Charger: CRUISE CONTROL SYSTEMS — IF EQUIPPED / Adaptive Cruise Control (ACC) Operation
The buttons on the right side of the steering wheel operate the ACC system.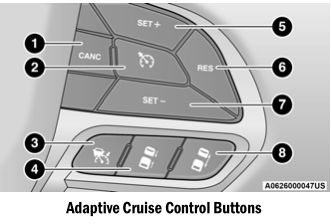 CANC/Cancel
Fixed Speed Cruise Control On/Off
Adaptive Cruise Control (ACC) On/Off
Distance Setting Decrease
SET (+)/Accel
RES/Resume
SET (-)/Decel
Distance Setting Increase
Categories
The glove compartment is located on the passenger side of the instrument panel.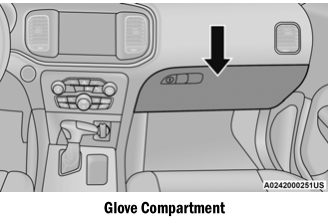 To open the glove compartment, pull the release handle.
WARNING!
Do not operate this vehicle with a glove compartment in the open position. Driving with the glove compartment open may result in injury in a collision.
Copyright © 2023 www.docharger.org