Dodge Charger: UCONNECT VOICE RECOGNITION / Basic Voice Commands
The basic Voice Commands below can be given at any point while using your Uconnect system. Push the VR button . After the beep, say:
"Cancel" to stop a current voice session
"Help" to hear a list of suggested Voice Commands
"Repeat" to listen to the system prompts again
Notice the visual cues that inform you of your VR system's status. Cues appear on the touchscreen.
Categories
The power door lock switches are located on each front door panel. Push the switch to lock or unlock the doors.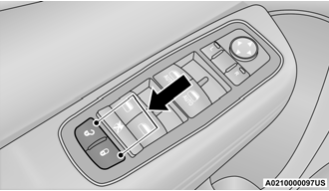 The driver's door will unlock automatically if the keys are found inside the vehicle when the door lock button on the front door panel is used to lock the door. This will occur for two attempts. Upon the third attempt, the doors will lock even if the key is inside.
Copyright © 2023 www.docharger.org