Dodge Charger: DODGE DRIVE MODES — IF EQUIPPED / Default Mode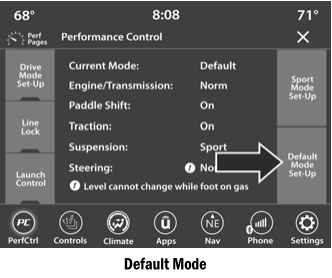 The vehicle will always start in Default Mode. This mode is for typical driving conditions. While in Default Mode, the Engine/Transmission, and Traction will operate in their Normal settings and cannot be changed. The Steering Assist may be configured to "Normal", "Sport", or "Comfort" by pressing the corresponding button on the touchscreen. The paddle shifters (if equipped) may be enabled or disabled while in this mode.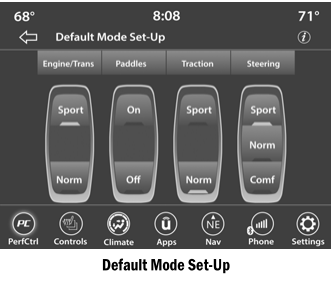 Categories
The power door locks can be manually locked from inside the vehicle by using the door lock knob. To lock each door, push the door lock knob on each door trim panel downward. To unlock the front doors, pull the inside door handle to the first detent. To unlock the rear doors, pull the door lock knob on the door trim panel upward. If the lock knob is down when the door is closed, the door will lock.
Copyright © 2023 www.docharger.org