Dodge Charger: TECHNICAL SPECIFICATIONS / FUEL REQUIREMENTS
While operating on gasoline with the required octane number, hearing a light knocking sound from the engine is not a cause for concern. However, if the engine is heard making a heavy knocking sound, see a dealer immediately. Use of gasoline with a lower than recommended octane number can cause engine failure and may void the New Vehicle Limited Warranty.
Poor quality gasoline can cause problems such as hard starting, stalling, and hesitations. If you experience these symptoms, try another brand of gasoline before considering service for the vehicle.
Categories
To adjust the seatback, lift the lever located on the outboard side of the seat, lean back to the desired position and release the lever. To return the seatback, lift the lever, lean forward and release the lever.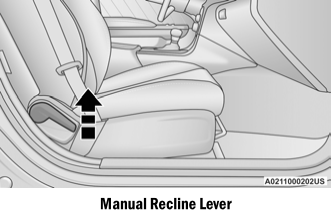 Copyright © 2023 www.docharger.org